Today, I'm sharing the last outfit from our recent style advice segment on Breakfast Television (watch it here).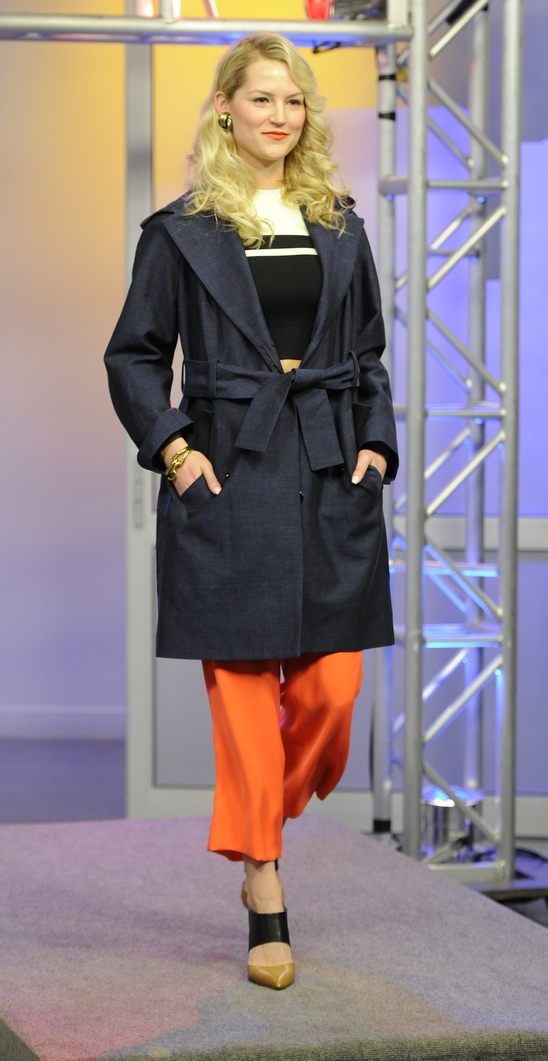 It's awesome.
I know that it might seem a bit scary to some of you. Cropped pants. Bright, bold orange.
Let's deconstruct this look.
Model #3: Courtney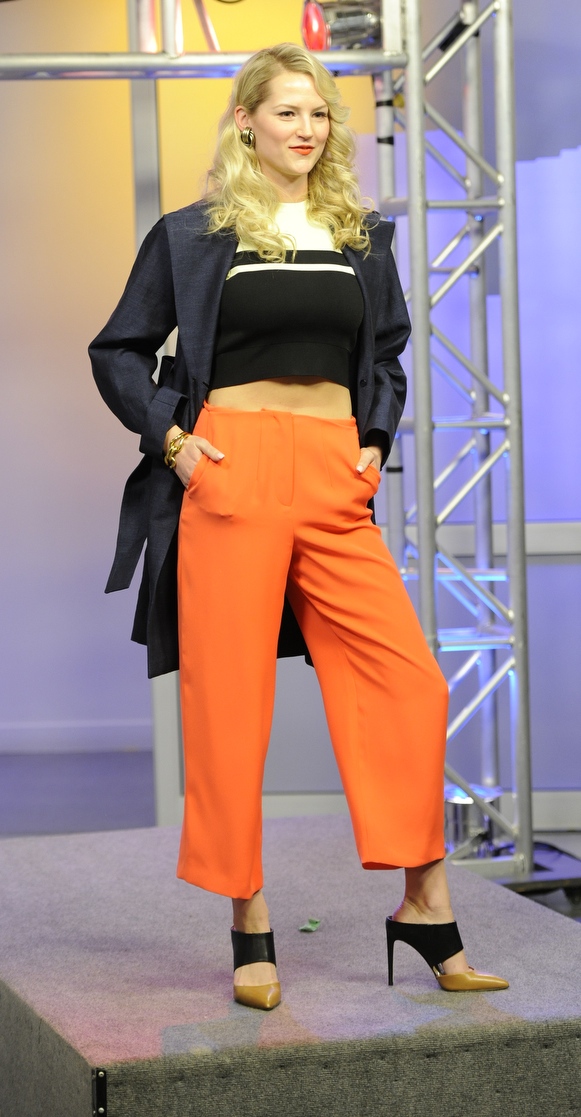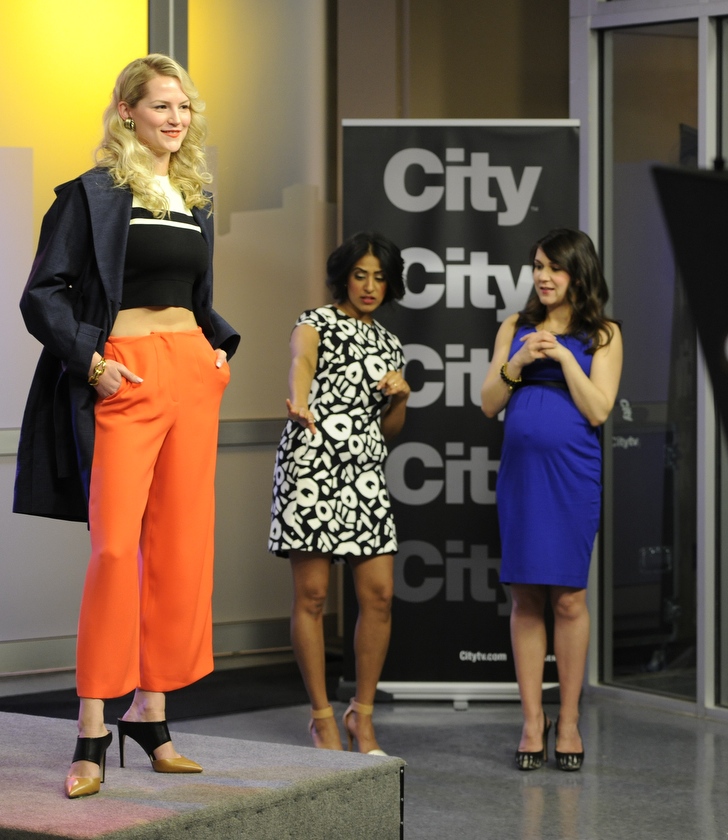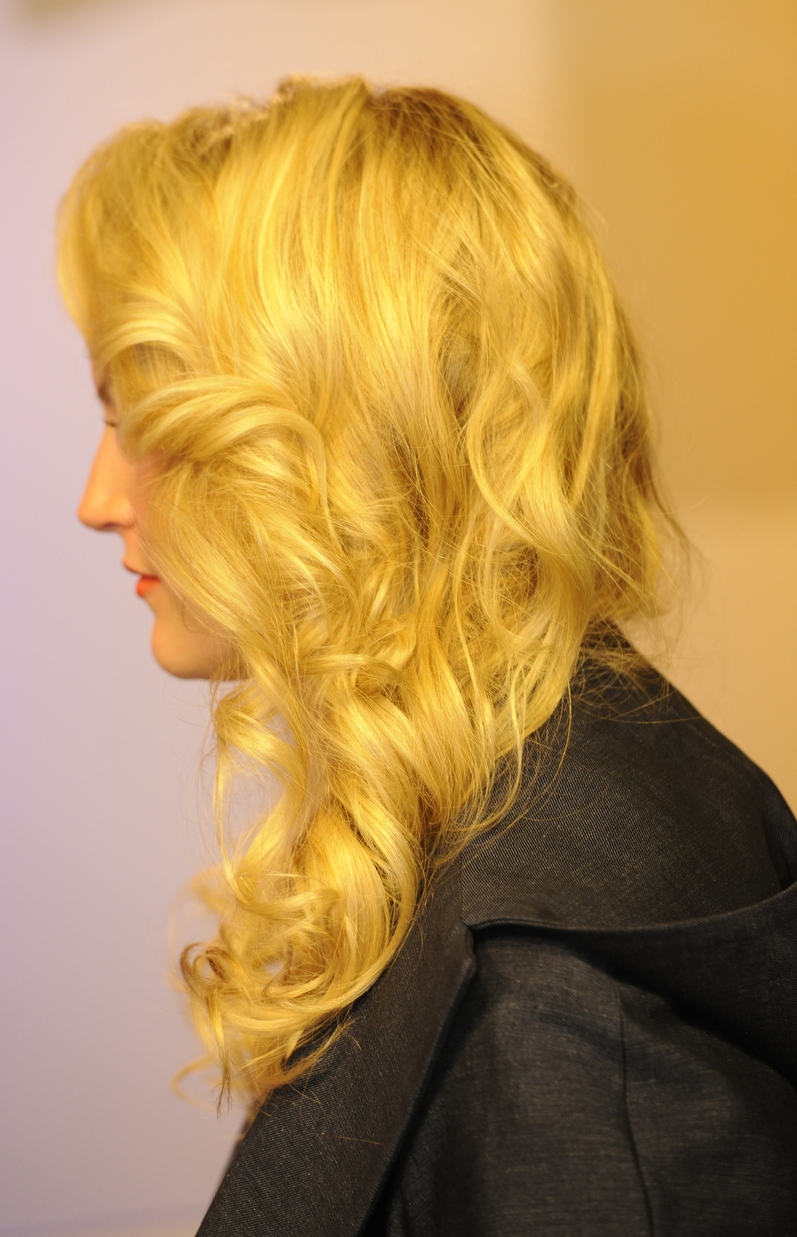 Clothing & Accessories: Simons
Shoes: Simons (Sam Edelman… in case you are wondering)
Hair: House of Tin
Makeup: Makeup by Bean
Why this outfit is awesome:
This outfit is perfect for a fun art or design event, cocktail party… something along those lines. You'd certainly stand out in these light, silky, orange cropped pants.
Yes, this is a bold pant. But rather than pair this with a black top, black shoes and a black jacket (which I know many of you would do when wearing one brightly coloured garment), we're elevating this look by adding additional colour and mixing different textures. Try it.
A cropped tank, like the one above, is a great way to balance a wide leg pant. We talked about that in our last post. Because the pant is high waisted, you're not really showing much tummy with this top. You certainly aren't showing all your bits; if a slightly longer blouse feels better, do that.
A pointed, sleek mule stiletto is perfect for an evening look.
Our model's hair is party perfect with soft, light curls and a deep side part. This bold lip is what makes her makeup pop against the outfit.
Her accessories are bold – a big, bow stud earring and a thick chain bracelet. This brings some lux to this look without being overdone.
I know it might seem scary but once you look at each item and understand how to do this for you, it's really not. Break it down, just as I did above, and pull together items that you feel best speak to your taste.
Hit me up if you have a question.
Thanks to my buddy Dale for being our onsite photographer during this shoot.