We recently got a chance to talk wide leg pants – really wide – on Breakfast Television. If you missed this segment, you must watch it. You'll thank me for it. Many already have. ;)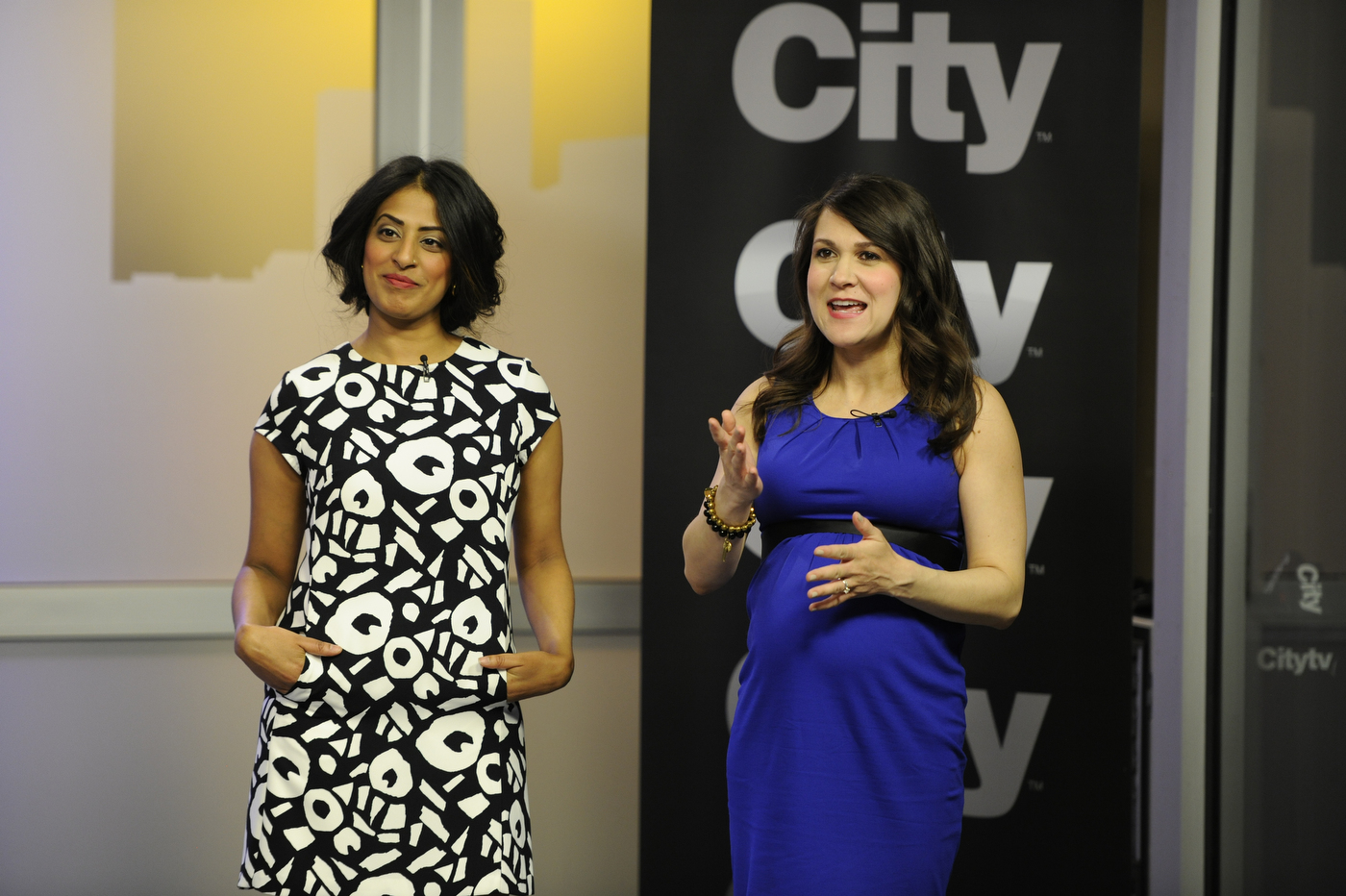 Wide leg pants aren't new at all.  They have always been around. They are a classic closet staple.
When I first start working with a client, I often get the (rather familiar) response, "I thought wide leg pants made me look short and wide."  I'm not sure who is spreading that rumour. It's just not true.
For the most part, a wide pant leg can make you look taller and longer – you just have to style it right.
We recently showed Breakfast Television viewers how to step in front of their fears and embrace the classic wide leg pant.
We're doing a breakdown on each of the looks… just for you.
Model #1- Suzanne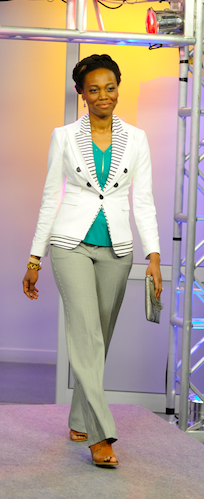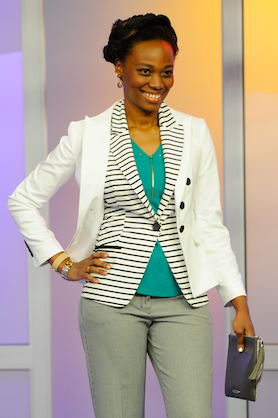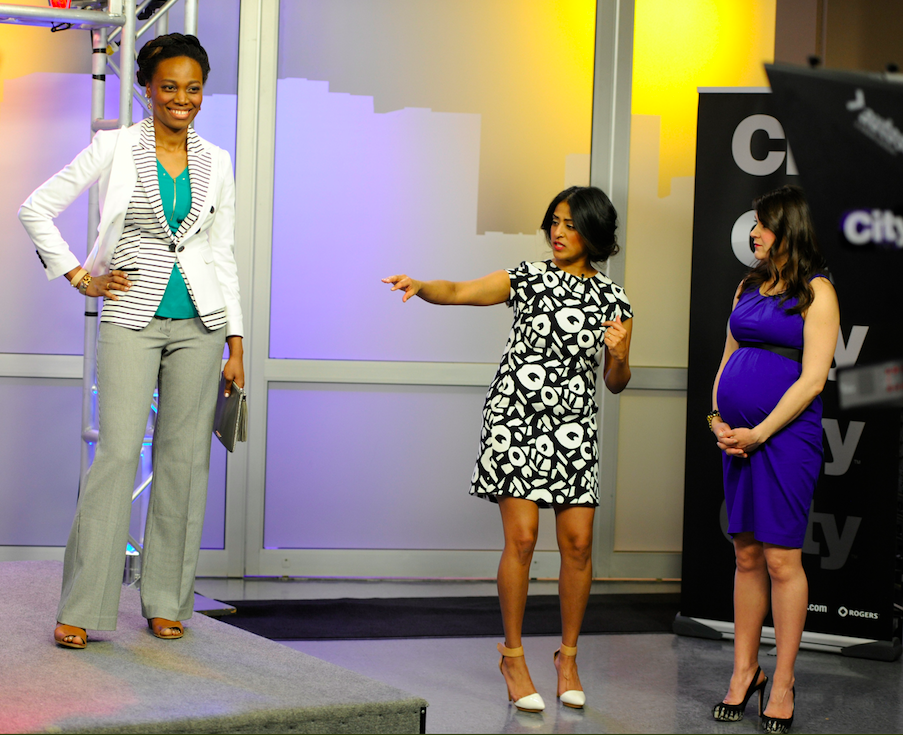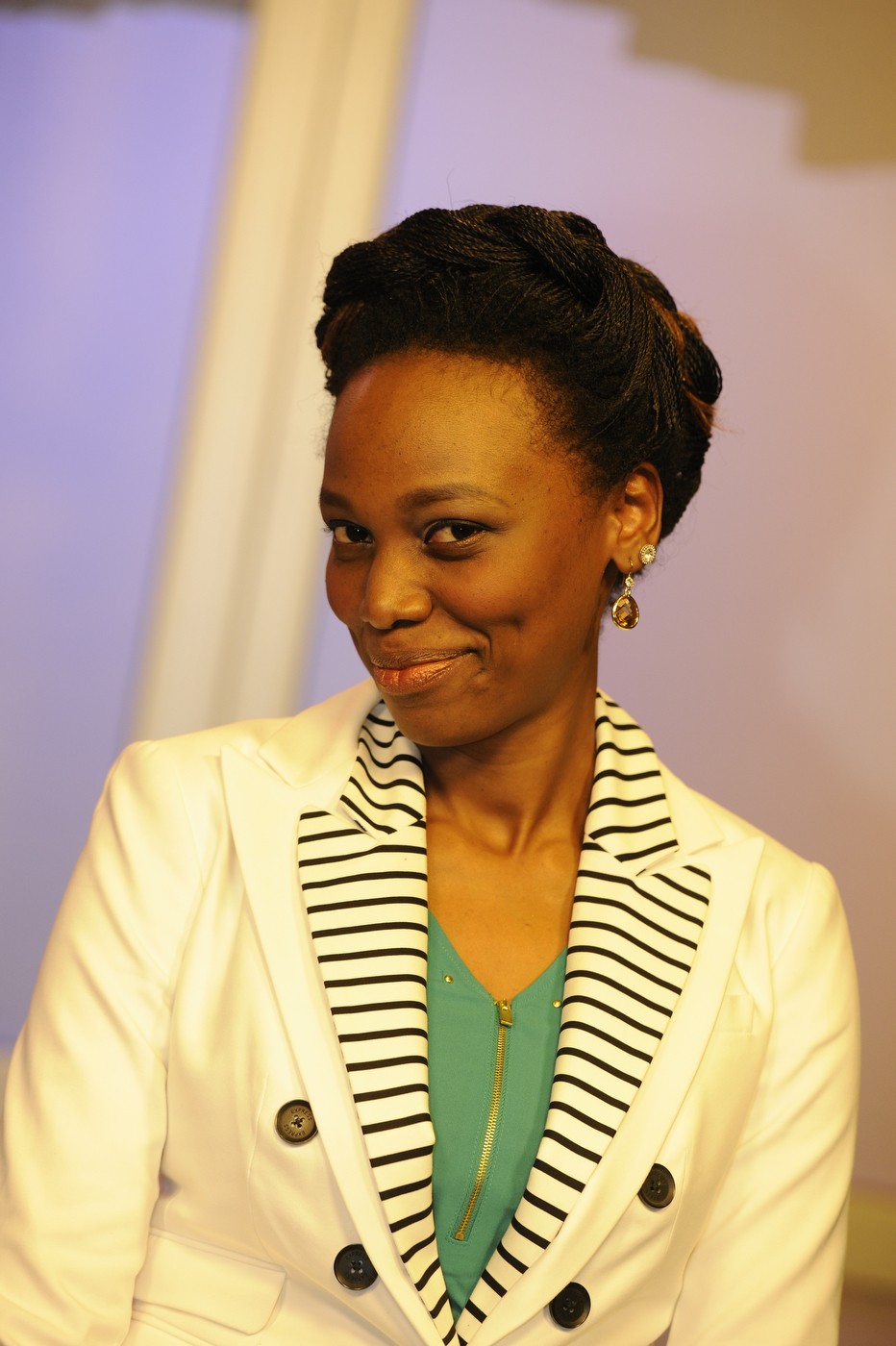 Clothing & Accessories: EXPRESS
Shoes: Gravity Pope
Hair: House of Tin
Makeup: Makeup by Bean
Why this outfit is awesome:
This is a classic dress pant for work. I know that for years now, people have been gravitating towards a tapered or cigarette style dress pant. Well, it's time to add these back into your wardrobe (and keep them there), especially this small houndstooth printed pant. It's perfect for Spring.
I've paired a sleeveless striped blazer under a fitted white blazer. What? Yes, I did that. It looks amazing together and isn't as bulky as you'd like it would be. Once it's warm enough, go ahead and shed that white blazer.
As always, make sure the bottom of the pant just grazes the ground (with shoes on). This is how you ensure you look long and lean rather than short and stumpy. Trust me.
I've pulled together a few different prints – in the pant, the bracelets, sleeveless blazer and clutch. That's right, they don't match. They certainly complement one another though. That's effortless style. Try it.
Her hair and makeup is perfect for a daytime office look. Check out the braided updo. It's killah! With this hair, she should definitely go for after work drinks and appis.
Stay tuned for a breakdown of our other models from this spring style segment.
Photo cred: Dale MacMillan (he's so amazing)