It's the middle of winter. Ho hum. Black and grey is everywhere.
What's even more boring is the head-to-toe dark uniform people trudge to the office with during this time of year. Yawn.
Don't get me wrong, black is very sleek and sophisticated but it can get a bit monotonous during these chilly, dark winter days.
For a more upbeat look, opt for colour and pattern.
Here's a surefire way to pick up the pace during these long, cold January workdays. This will certainly turn heads and brighten soem faces as you enter the office.
Both my outerwear and tights have colour and pattern. Yes ladies, instead of reaching for your boring, piled (I know they are) opaque black tights, deck your stems out with these plaid ones.  They'll certainly add a skip to your step.  Maybe that's just me though…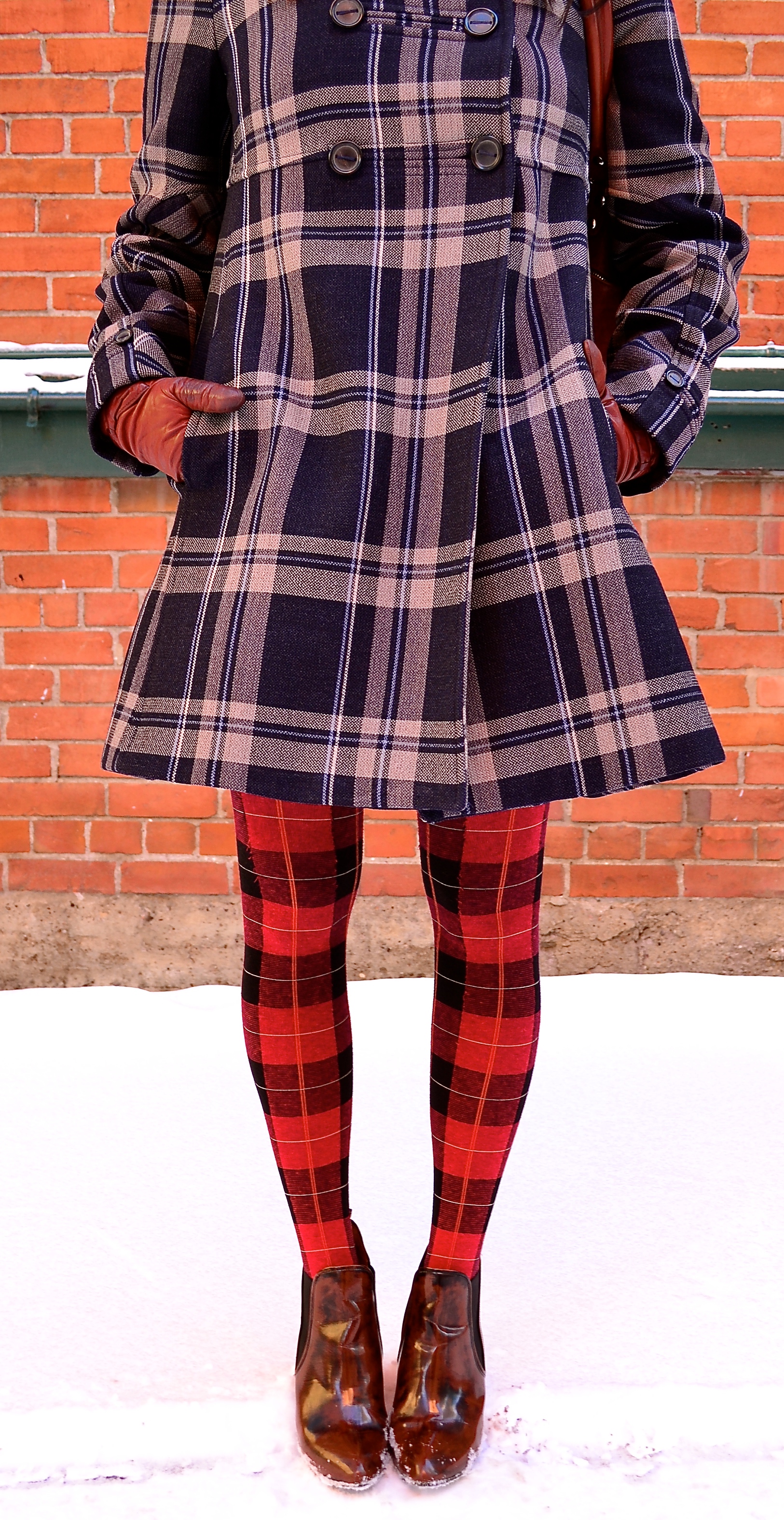 Here are some picks for tights and nylons that are office appropriate (including the ones I'm wearing):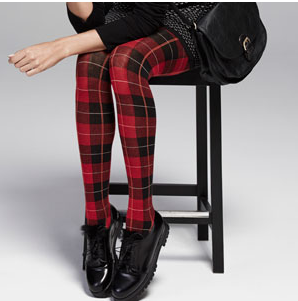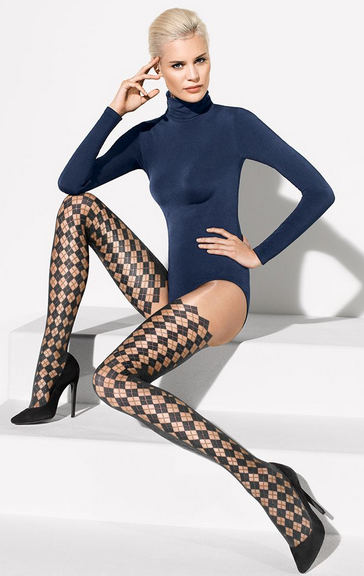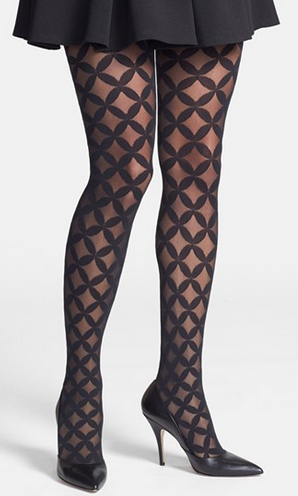 I've had this jacket for quite a few years now so you won't be able to find it but here are a few of my favourite patterns coats for chilly winter days: