So, first off, my apologies for the long break.
A couple of days ago, I got the opportunity to support Once Upon a Springtime, a fantastic fundraiser aimed at supporting childhood literacy, on CTV.  This event is being hosted by Apricity.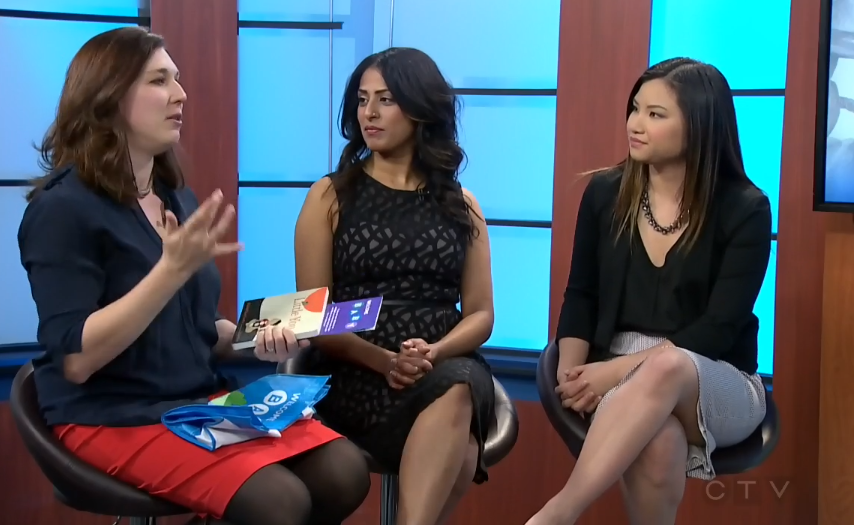 I got to talk attire for spring on CTV.  Here are some of the looks we put together: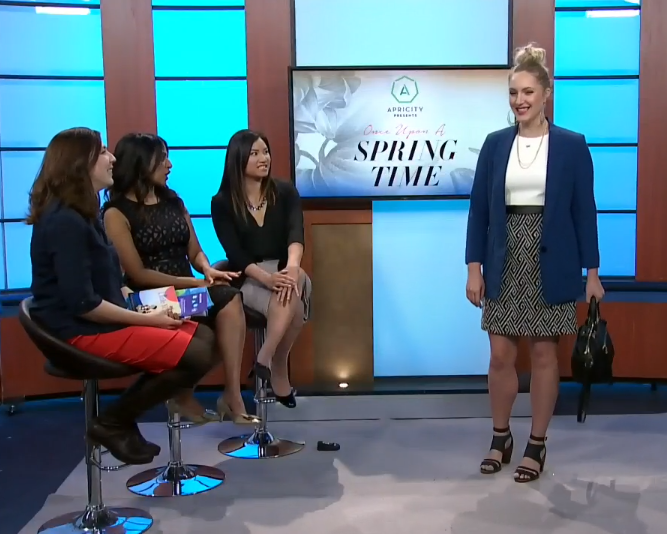 This look is awesome for work, for play…. for anything really.
Rather than a classic pump, pair this with a chunky sandal for some added style.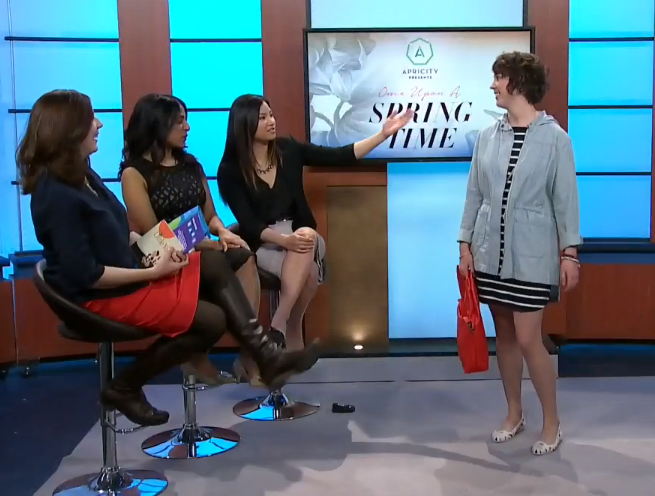 This is the perfect Sunday Funday look.
This light jacket has a drawstring at the waistline. Use it. It'll give this look some much needed shape.
While it's still a bit cool out, go ahead and pair this with a pair of tights and maybe a tan, suede ankle bootie.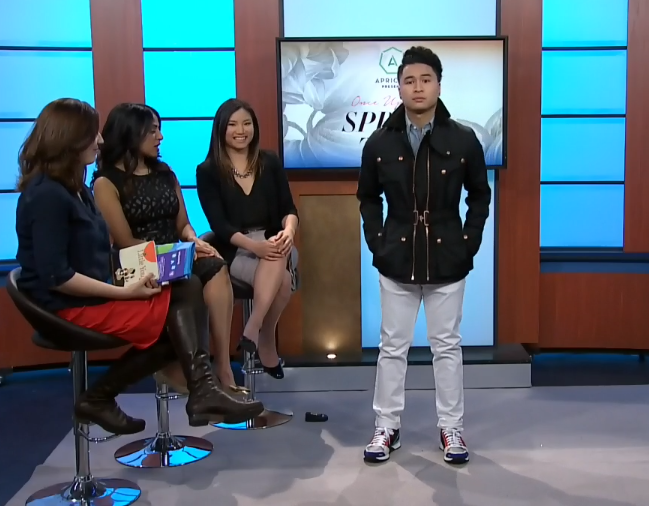 I'm totally diggin' this look for spring, especially this double zip jacket.
Yes, that's a white denim. Wear it. Now. Don't step in a puddle and ruin your pants though.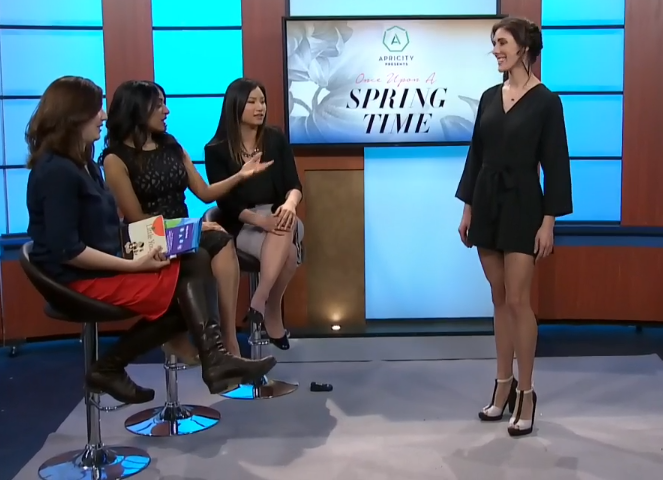 I'd wear this sleek romper out on the town. It can be glammed up with hair, makeup and accessories.
For added colour, swap the cloth belt for a skinny, patterned belt.
Grab your tix to this spring event. I'll be there…
See you then.
Credit:
Thanks to Colleen and Gina from Fuss Art of Hair.