A crucial element of how we all present ourselves professionally is sporting a professional and good-looking head shot. But too often it's either forgotten about or taken for granted. If you don't have a head shot though, you absolutely need to get one. Now.
Professional head shots add credibility to your professional presence, with a greater sense of perceived competency to you and your professional background. This will lead to you creating a better first impression. After all, impressions are formed immediately and you need to be aware of how you're perceived and how you'd want to change that.
I've mistaken how valuable professional head shots are, before. I was asked for a quote by the National Post once, about why I've stayed in Alberta despite being from Toronto. I had a quick phone interview and was asked for a picture of myself, and only had this recent photo of myself to send them. So I sent it to the reporter. And the article was published…with this photo. I was mortified.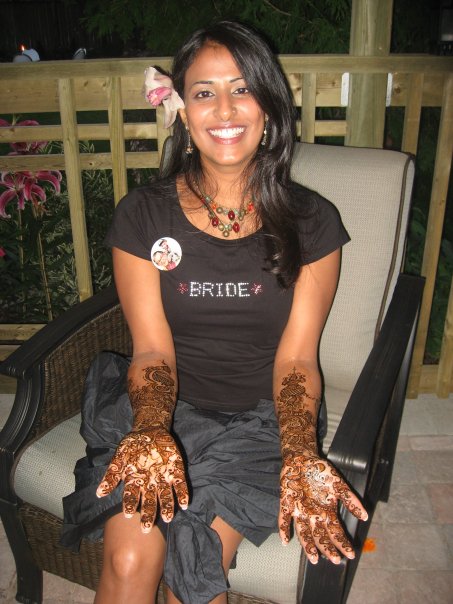 Yes, I cropped the mehndi out of the pic but still, it was a dumb rookie mistake. Don't let the same thing happen to you.
Here's what I do now, when I'm faced with the same situation:
I get a new head shot taken once per year, so that whatever head shot I need to use, is up to date and current.
I get professional hair and makeup done with that head shot.
Finally, I style my own photoshoot with 2-3 outfit choices.
Here are some examples from the most recent shoot I've done.
Head shots can be used to present yourself when speaking to an organization, or in a fun, lighter client interaction. But each impression that's made on a client is different, and the impressions you intend to give off to various clients in a variety of settings, should be different. When working with a company, I want to project a professional image, so I wear a jacket. When I want to appeal to individual clients, I'll use fashion-forward images of myself that are still friendly and approachable, and not intimidating.
Different photos should be used for different social media platforms, for the same reason. Why? Because I want to project a slightly different image on each platform to these different audiences. What I share on a more professional site like LinkedIn, is different than what I share on Facebook and Instagram.
No matter the situation or platform in which you're presenting yourself, be prepared with the right head shot at the right time, and it will make a world of difference.