Yay! The sun and warmth has finally made it to my neck of the woods.
In honour of the sunshine, I've pulled together a couple of bright day dresses for you.  These are perfect for the office and would work well for a weekend soiree too.
Let's call this HI-LO.
HI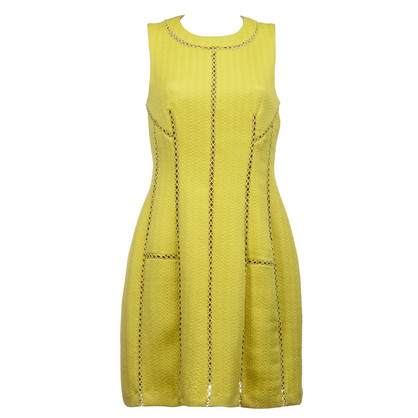 Rebecca Taylor- Sleeveless Textured Brocade Dress
The brocade texture and weave detailing are impeccable. This summer frock is a great alternative to your typical power dress and will surely draw attention – the right kind – in the boardroom.
If the A/C is a bit high in your office, go ahead and pair this with a light blazer. My suggestion is to stay away from black. I know this is the easiest option for most of you but it really is quite boring (sorry) and doesn't look very summery. I'd opt for perhaps crisp white (additional texture would look great) or a white and navy pattern or perhaps even a salmon coloured blazer.
Yes, I have this in the HI category but guess what? It's on sale – 30% off (at $262).  Not too HI priced at all!
LO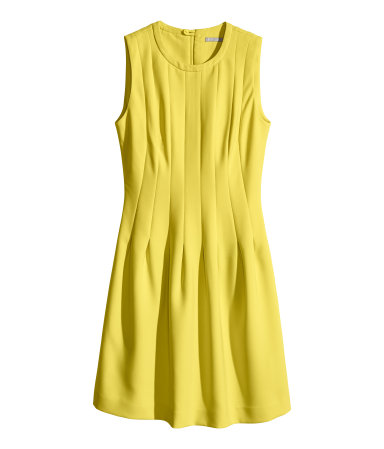 This knee-length, bright yellow frock has beautiful seeming through the waistline which will make it flattering on many body types.
It's begging for a belt. I'd go with a bright pink or turquoise skinny belt.  I might even pair it with a printed belt.
At $49.99, this dress is a steal.  With the right care and maintenance, I'm sure you'll have it for at least a few seasons.
Happy Friday!