Last week, I was featured on CTV's Consumer Watch (watch it here).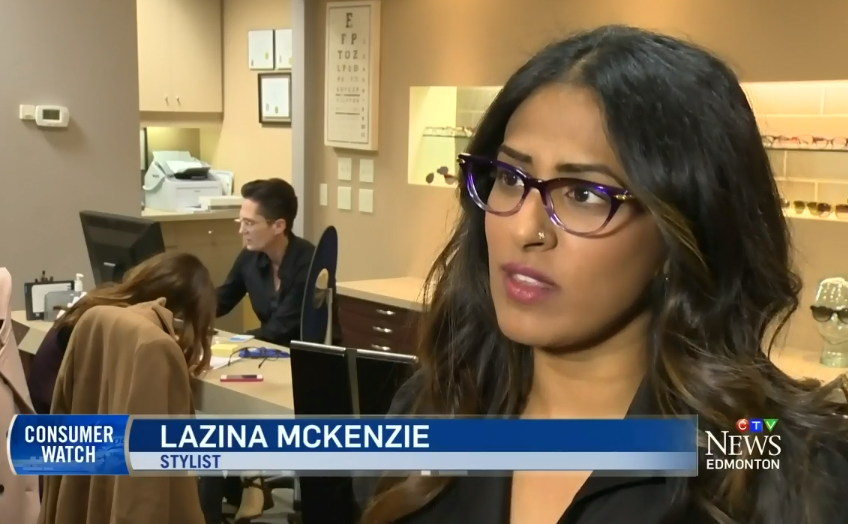 (these purple frames are fierce)
I had a great time finding beautiful pieces of eyewear for three lovely ladies, each of whom has a very different face shape.
To find the best pair of frames for your face, I suggest you consider:
Your overall face shape
Structure of your cheekbones and jawline
Your job/profession
Highlighting a bit of your personality
Here are some added tips on the three models I featured in this segment:
Model #1: Lynda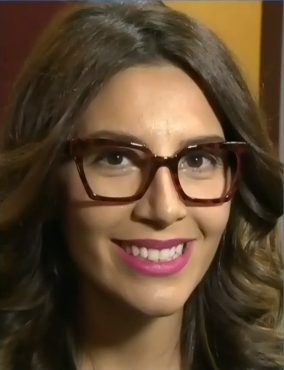 Face shape: Partial square and round shape
Facial Structure: strong jawline and wide, prominent cheekbones
Why these frames are amazing for Lynda:
These frames have a slightly exaggerated height and width. They are also quite bold against her skintone. This fits her well because of her faceshape and facial structure.
These are a bold, trendy frame. I suggest skimping on trendy frames.  You can switch these out every year or two if you spend a lot less on them.
The colour and pattern on the frame goes well with Lynda's outgoing, fun personality.
These will make a statement and are an unexpected accessory, especially in the workplace.
Lynda's face shape is suited to SO many different styles of frames. Yours likely is too if you have a similar shape and facial structure.
Model #2: Cheryl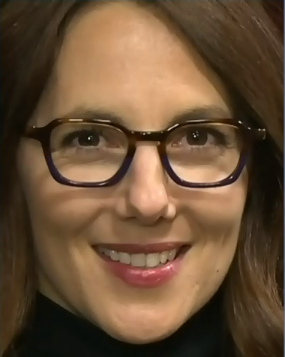 Face shape: Narrow oval – almost oblong
Facial Structure: narrow chin and soft cheekbones
Why these frames are amazing for Cheryl:
They have a classic yet quirky feel to them. They are perfect for those who want to make a bit of a statement with eyewear but aren't ready to commit to something as bold as Lynda (above) is wearing.
They are a midrange pricepoint. The is great if you're one to keep glasses for 2-3 years.
The width is much narrower so they fit well with Cheryl's face shape.
Take a look at frames that are not right for Cheryl. They are too wide for her face and sit much too low on her cheekbones.
Model #3: Rupi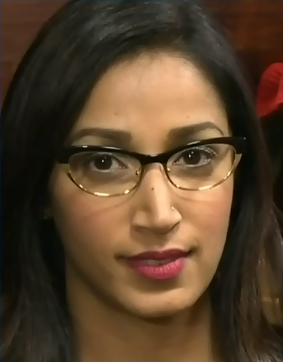 Face shape: Oval
Facial Structure: sharp cheekbones and strong, straight nose
Why these frames are amazing for Rupi:
The metallic bottom of the frame, upturned into a cateye, creates a softer look for her face.  It's a great contrast to her strong facial features.
They are retro yet classic.  These are investment frames for sure. With the right care, you'd have them for years to come.
They are very sophisticated and elegant.
Look at these frames that are not awesome on Rupi. They are very dated looking. Also, the strong horizontal rectangle does nothing to highlight her face shape.
Thanks to:
Cheryl, Rupi and Lynda :)