I see it each and every day. Just don't do it ladies. Don't wear those blouses with elastic hemlines. Especially if you're trying to hide something.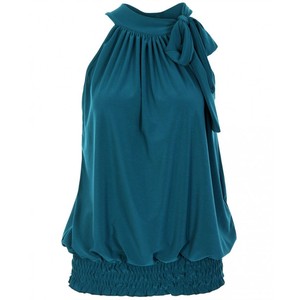 These are the worst. Unless you are stick thin, with zero chest and zero tummy, this garment will never look good on you.
Do you know why?
The elastic hem, which typically ends at your hips, is usually much smaller than the billowy material above it.  Since the material above gathers into the elastic hemline, it creates extra – unnecessary – bulk.  Simply put, this blouse will give you an unflattering muffin top, even if you don't have one.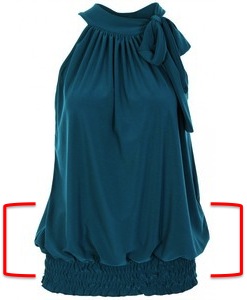 If you have the slightest bit of tummy which (let's be honest) most of us do, this is just going to draw more attention to this area. I bet you thought this style of blouse would be great to hide or camaflouge an area you're less comfy with. It doesn't.
What should you do:
Rid yourself of this garment.  Sleeves, no sleeves, 3/4 length sleeves – it doesn't matter.  This garment is not flattering.  Don't throw it out though, give it to a charitable organization of your choice.
Say goodbye to the elastic hemline. Yes, take this to a tailor (or do it yourself) and get the elastic hem removed.  This will totally change the look and feel of this garment.  Now, all that billowy material above the hem will likely leave this blouse with little to no shape.  Ask your tailor to put a couple of darts in to give it a bit of shape around your waist.
Look for blouses with flattering cuts.  You can do better than that type of blouse above.  Yes, you may be less comfy with your tummy but totally hiding it is actually drawing attention to it.  Instead, focus on drawing attention to the smallest part of your waist – this is anywhere between your bust and belly button.  Here are some blouse ideas for you.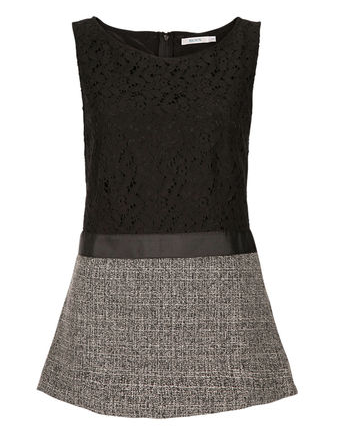 Ricki's- Mixed Media Peblum Top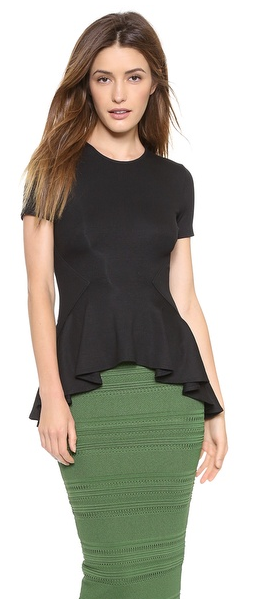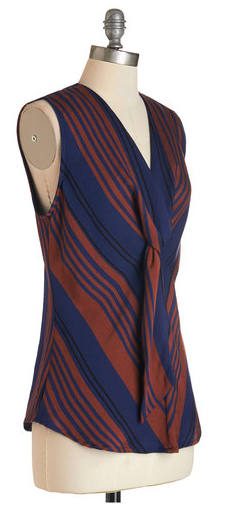 Modcloth- Eva Franco on the Glam-paign Trail Top in Waves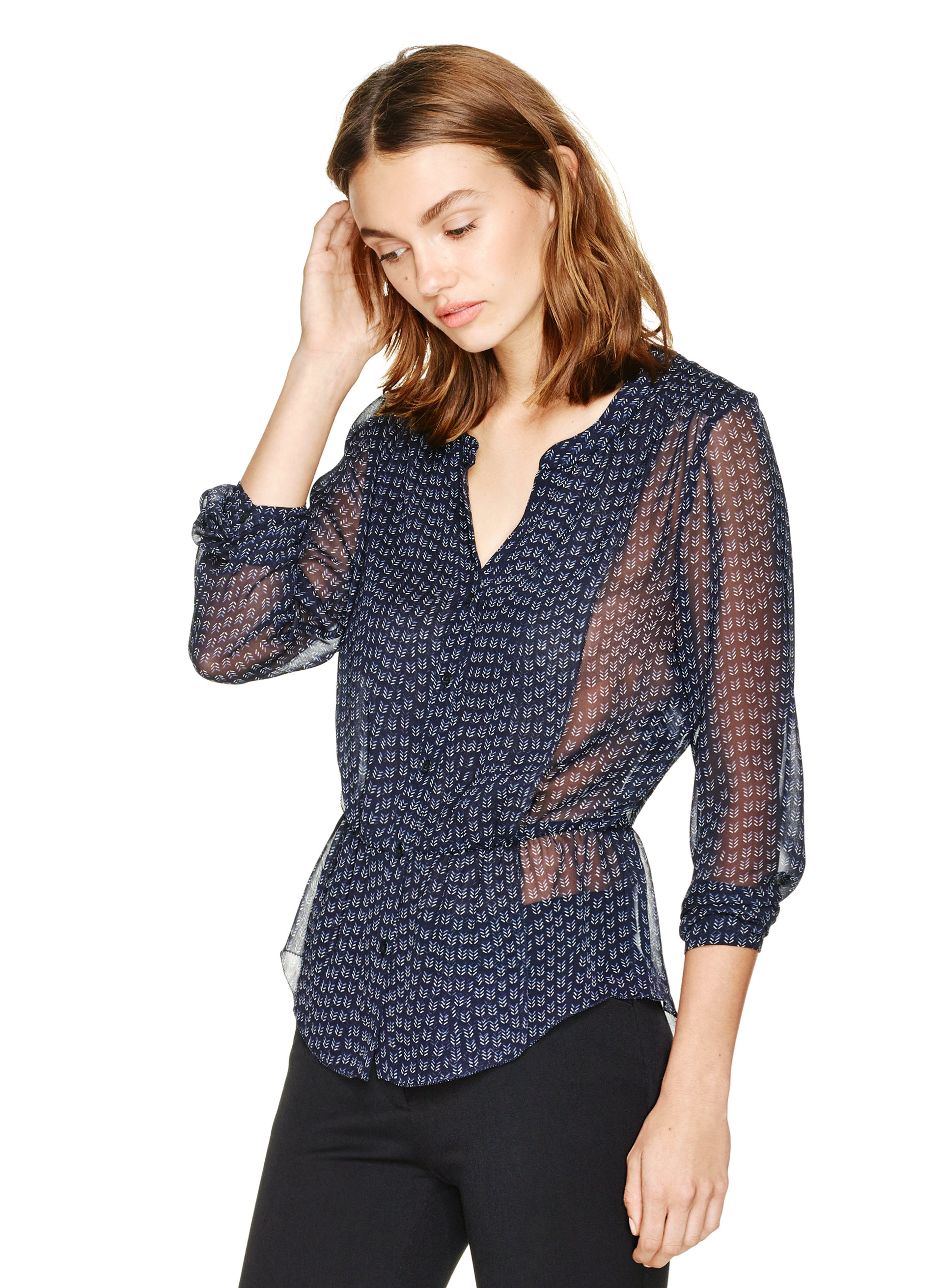 Aritzia- Babaton Emmett Blouse
Now get into that closet and purge!
You're welcome.